Contact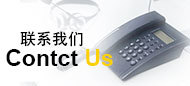 Dongguan Dong Ji Mi Precision Equipment Units Co.,Ltd.
Contact:Mr.Kang
Tel:0769-22308466
Fax: 0769-22761393
Email: kang@hysondjm.com
Add: Room 505 JiAn Building, No. 45 Bada Road , Wancheng District, Dongguan City, Guangdong Province, China
Website: www.hysondjm.com
Dongguan Dong Ji Mi Precision Equipment Units Co.,Ltd. is located in Dongguan City Octopus Road known commercial circles, the location and convenient transportation. Is an experienced supplier of auto parts companies, agents, sales, technical support and service for one, in pursuit of precision automation equipment and parts diversified development company.

Since its inception the company specializes in distribution of world famous brands & ldquo; HYSON nitrogen gas springs、 Wacker silicone AK0.65;≥99.95% purity tungsten wire hin、≥99.99% purity aluminum wire Lvkou、FUCHS Lubricating Greases、FUCHS Cutting fluid,and provide third-party test reports & rdquo;, & ldquo; series, weak power automatic control system stop service.

Companies adhering to the & ldquo; integrity and pragmatic, quality, service & rdquo; philosophy, through our professional team, with friendly service, excellent quality, the most reasonable price and service to every new and old customers.