Contact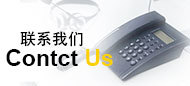 Dongguan Dong Ji Mi Precision Equipment Units Co.,Ltd.
Contact:Mr.Kang
Tel:0769-22308466
Fax: 0769-22761393
Email: kang@hysondjm.com
Add: Room 505 JiAn Building, No. 45 Bada Road , Wancheng District, Dongguan City, Guangdong Province, China
Website: www.hysondjm.com
DJM | Senior Supplier of Auto Parts
---
---
DJM | Senior Supplier of Auto Parts
It's a company that pursues the diversified development of precision automation equipment and its components by means of agency, sales, technical support and service.
We collaborate with our customers to understand their needs and pains so we can provide the right solution(s) with our off-the shelf or custom-designed products.
We enable safer, greener, and more reliable metal forming processes.
We solve stamping, clamping, automation and metal forming with force and motion control solutions.
Contact us today and find out how we can help you and your team master the complexity of metal forming with the right solution for your application.
---