Contact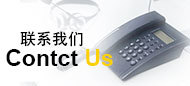 Dongguan Dong Ji Mi Precision Equipment Units Co.,Ltd.
Contact:Mr.Kang
Tel:0769-22308466
Fax: 0769-22761393
Email: kang@hysondjm.com
Add: Room 505 JiAn Building, No. 45 Bada Road , Wancheng District, Dongguan City, Guangdong Province, China
Website: www.hysondjm.com
• Eight models with a stroke length of 300 mm/11.81 inch.
• Diameter ranges from 45 mm to 195 mm/1.77 inch to 7.68 inch.
• Multiple mounting options are available, including the upper C-slot and the lower U-slot.
• Flexible guide rail: specially designed to absorb normal lateral movement and die clearance to extend service life.
• Flexible piston ring: It is installed on the piston and provides additional guidance.