Contact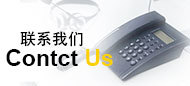 Dongguan Dong Ji Mi Precision Equipment Units Co.,Ltd.
Contact:Mr.Kang
Tel:0769-22308466
Fax: 0769-22761393
Email: kang@hysondjm.com
Add: Room 505 JiAn Building, No. 45 Bada Road , Wancheng District, Dongguan City, Guangdong Province, China
Website: www.hysondjm.com
T3-2400 series
High output, lowest overall height, outstanding cost performance
---
ince 1964, HYSON Metal Forming Solutions has been committed to providing safer and more reliable global product support and services. We are always at the forefront of innovative product design
The forward-looking thinking function designed for our independent springs enables our customers to provide a safer working environment.
Our nitrogen springs meet all major industry standards and are designed to reduce tool risk.
Damage and injury caused by parts separation under high pressure, at least including one important safety feature:
Over travel protection:
In the event of overtravel, HYSON cylinders are designed to fail safe and release a pre-defined way with a deformed or ejected plug
Overvoltage protection:
It is designed to discharge excessive gas when the spring is overpressure due to tension, which will cause deformation of the safety lip guide or separation of the disc.